New Patients at Balance Family Chiropractic
We're thrilled that you're considering care with us, and can't wait to learn more about your health goals.
When you arrive for your first visit, we ask that you bring your new patient paperwork if you haven't already filled it out online, your ID, and a copy of your insurance card if you'll be using it.
New Patient Forms
Your First Visit
Upon entering the practice, you'll be greeted warmly by a member of our amazing team. They'll get you settled into a consultation room where you'll watch a short video on chiropractic care.
Then, your doctor will meet with you to go over what's brought you in, your health history, and to learn more about your wellness goals. They'll perform a thorough examination of your spine and may take x-rays if they deem it's necessary.
If you'd like to receive an adjustment or therapeutic care at this time, the doctor will make their recommendations. Then, they'll invite you to book a return appointment to go over your findings.
Expect to spend 30-40 minutes with us at your first appointment.
Your Second Visit
At your second visit, your chiropractor will go over your report of findings with you, which will include a recommended care plan. They'll give you a chance to ask any questions you might have, as they aim to educate and make you a partner in your care. After all, you're the boss of your body.
If you'd like to begin your care plan, we can do so at this time. Before leaving, you can book your ongoing visits at a convenient time for you and your family.
Regular adjustments typically take 15 minutes.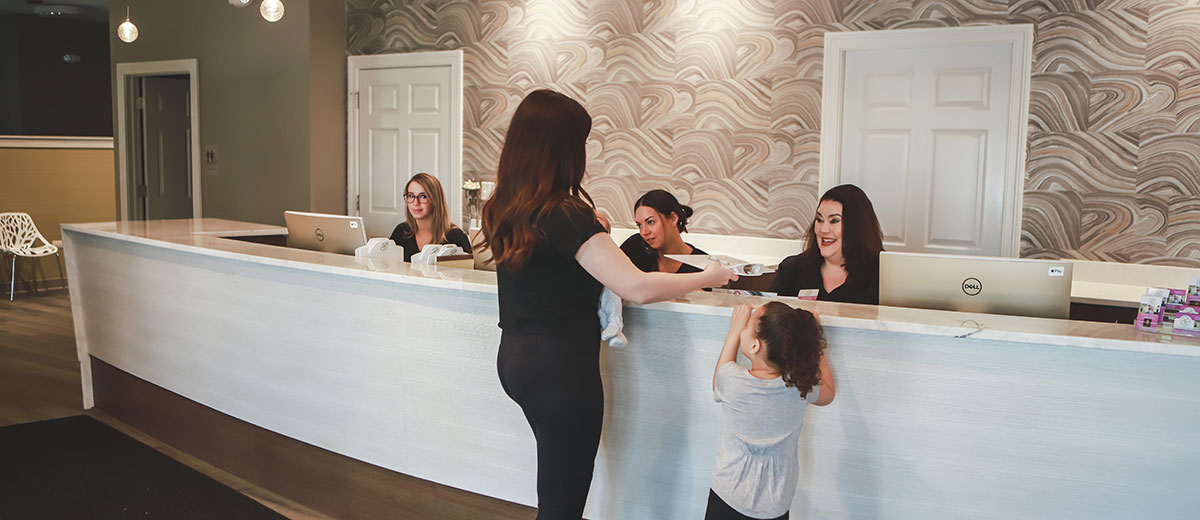 Good Faith Estimate
You have the right to receive a "Good Faith Estimate" explaining how much your medical care will cost. Under the law, health care providers need to give patients who don't have insurance or who are not using insurance an estimate of the bill for medical items and services. You have the right to receive a Good Faith Estimate for the total expected cost of any non-emergency items or services. This includes related costs like medical tests, prescription drugs, equipment, and hospital fees.
Make sure your health care provider gives you a Good Faith Estimate in writing at least 1 business day before your medical service or item. You can also ask your healthcare provider, and any other provider you choose, for a Good Faith Estimate before you schedule an item or service. If you receive a bill that is at least $400 more than your Good Faith Estimate, you can dispute the bill.
Make sure to save a copy or picture of your Good Faith Estimate. For more information about your right to a Good Faith Estimate, visit cms.gov/nosurprises or call 800-985-3059.
Learn More Today
Ready to find out how chiropractic care can positively influence your life and health? Get started today when you book a visit with us. We can't wait to welcome you into the practice!
CONTACT US »

New Patients at Balance Family Chiropractic | (630) 837-3707